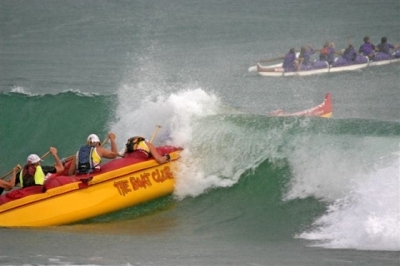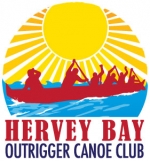 Outrigger Canoe Club
Hervey Bay Outrigger Canoe Club is a fun family orientated paddle club that fosters a very inclusive environment.
Many of our club members do compete in various regattas, when circumstances permit. We have a great depth of experience and talent to offer new paddlers the opportunity to be introduced and trained into the sport in a safe and effective manner with due consideration to each and everyone's particular ability.
The Club, which is sponsored by the Hervey Bay Boat Club and as such is well equipped with the latest in canoe technology and safety equipment.
Anyone can be an outrigger and there are no age barriers what so ever! We encourage friendship, fellowship and respect for others within our club culture!
Come for a paddle and try outrigger canoeing with no obligation every Sunday at 7:45am at the Boat Club down by the harbour.
If you are interested in paddling with us please contact the club secretary.
EMAIL: secretary.hbocc@gmail.com
PHONE: 0490 324 020
________________________________________________________________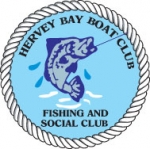 Fishing & Social Club
The Hervey Bay Boat Club Fishing and Social Club is a family club based at the Hervey Bay Boat Club, Buccaneer Drive, Urangan, Hervey Bay, Queensland.
The club conducts both fishing and social events and supports many charitable organisations and events.
A members monthly fishing competition is conducted, usually the first weekend of the month, with a weigh-in at the Boat Club on the Sunday at 2pm followed by a sausage sizzle and presentation of prizes
A Salt Water inter-club competition is held in October with all clubs in the district participating and taking turns in hosting the event.
New members are made most welcome in the club, but only current members of the Boat Club are eligible to apply.
Membership fee is $10.00 adults $5.00 juniors. For further information contact the Secretary.
For further information please contact us.
CONTACT PRESIDENT: George Duck
PHONE: 0407 663 578 (George)
EMAIL: geoduck1@bigpond.com
FACEBOOK: CLICK HERE
________________________________________________________________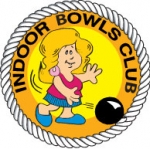 Indoor Bowls Club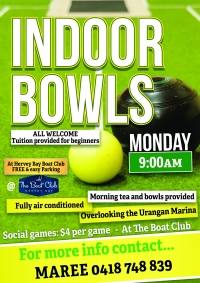 Indoor Bowls Club social bowls is held Monday mornings at the Hervey Bay Boat Club - FRASER ROOM UPSTAIRS and costs just $5 per session. The club has two trips away to play bowls at Granville, with return visits.
Everyone is welcome including beginners
Membership is $5.00 per year.
For further information please contact the Indoor Bowls Club secretary.
PHONE: 0419 774 461 (LYN)
EMAIL: Krystalyn@live.com.au
________________________________________________________________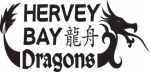 Dragon Boat Club
Come & Try Paddling any Sunday
Dragon boating is not a "new sport" – people have been participating in this sport for over 2,000 years. The standard crew complement of a contemporary dragon boat is around 22, comprising 20 paddlers in pairs facing toward the bow of the boat, 1 drummer or caller at the bow facing the paddlers and 1 sweep or steerer at the rear of the boat.
Dragon Boat paddling is suitable for all ages (children, men and women ages 8 to 80+) and is a great way to get fit, build upper body strength and reduce waistlines, and improve Mental Health. Every part of your body gets a good overall workout, including your smile muscles, and it beats spending hours in the gym. What a great way to make new friends, get fit and have fun all at the one time.
Just come wearing clothes you don't mind getting wet, (it is a water sport) a hat and bring a water bottle. Everything else you need is provided, and the first three paddles are free to see if you enjoy the sport. A coach will run you through the actions before getting in the boat.
Training times:
Tuesday

5:00 pm for 5:30pm on the water
Sunday 6:30 am for 7:00am on the water
(Please arrive 30 mins before training times to warm up etc)
Paddling times may vary during the year. Please check the Club's facebook page for any change.
For those who have a competitive nature, our Club is one of four that competes in the "Greater Wide Bay Regatta Series" held each year. Further competition is the SE Qld Regattas held throughout the year. Members have been selected to represent Queensland and Australia at State and World Regattas.
Come and have a try!
For further information contact the club:
EMAIL: hbdragonboatclub@gmail.com
FACEBOOK: CLICK HERE
________________________________________________________________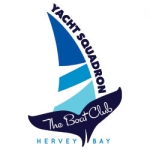 YACHT SQUADRON
The Hervey Bay Boat Club Yacht Squadron is a sailing club for trailable and keel yachts, monohulls and multihulls. We sail Sunday fortnightly races from the boat club either outside the harbour around buoys or around the navigation markers. During the year we host a number of regattas and social races, as well as social cruises sailing around the Sandy Straits and over to Fraser Island.
Currently we have a broad range of yachts in our fleet ranging from RL 24's to large cruising catamarans. Our racing fleet is a mixture of yachts ranging from 24' to 38' monohulls and 24' to 33' multihulls.
WEBSITE: CLICK HERE
PHONE: 0407 868 953
EMAIL: hbbc.yachtsquadron@gmail.com
SAILING CALENDAR: CLICK HERE
_____________________________________________________________________
DIVE CLUB
The Hervey Bay Dive Club is an intra club of the Hervey Bay Boat Club.
Our diving is organised to be fun, safe and economical.
The only pre-requisite is to be qualified, a member of the Hervey Bay Boat Club and have a passion for diving.
Social activities are a feature of our club.
Numerous wrecks with abundant marine life lie a short boat ride from the harbour. HMAS Brisbane is within a few hours drive. Fish species include blue parrot, groper, schooling trevally turrum, snapper, cod, coral trout, sweetlip, blackall, mangrove jack as well as turtle, sea snakes and rays.
The marine life is as good as you will get anywhere, our `best kept secret'
CONTACT PRESIDENT: Garry Pomroy
EMAIL: gmpomroy@outlook.com
PH: +61 (0)421 601 945
FACEBOOK CLICK HERE